I'm into the planning for our trip to Ireland in September and below are two books which I've been reading.(Marilyn King of Blackwater Abbey Yarns lent me the copy of Irish Hands and told me about the other by Irish designer, Carol Feller. www.abbeyyarns.com.)
I have a lots of ideas for our itinerary and it will be a matter of making sure that we aren't too busy, yet miss as little as possible. We will be using Abbey Yarn for our group project during our Irish travels.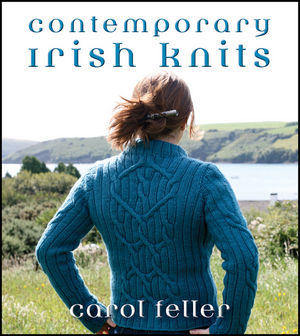 Linda Benne of Mississauga (next to Toronto for those who don't live in Canada) has been named the Fastest Knitter in North America. I always admire people who can knit with such speed--I'm more of a 'plodder'.
http://www.thestar.com/news/gta/2013/11/29/mississauga_woman_reigns_supreme_as_north_americas_fastest_knitter.html